</P>
| | | |
| --- | --- | --- |
| | The plaster dwarves present... | |
The (non-official) Home Page of
BALDO, THE MERRY BEAVER
---
Welcome, dear friends, to the Web page dedicated to Baldo, the merry beaver!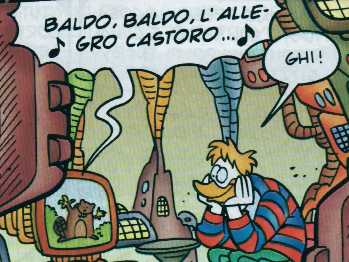 Here you can see the most beautiful snapshots from his adventures; here you can discover the wonderful poetry and the tender levity of the situations...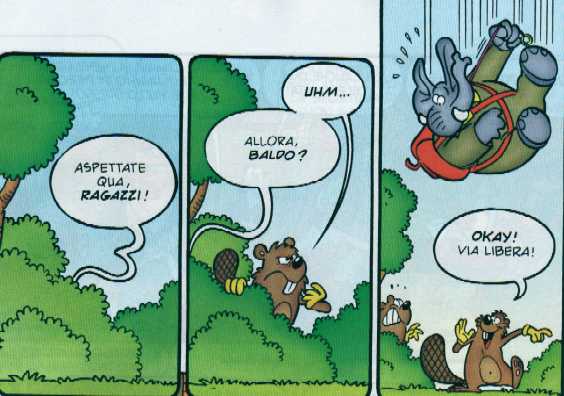 ...but you also can bring to new life the most entangled and fascinating plots that enraptured you!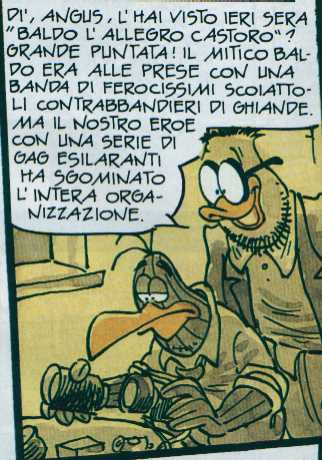 What are you waiting for? Spread around the URL of this Web page!
---
This Webpage is a tribute to the wit and the art of Tito Faraci and Silvia Ziche.
Have a look at the portrait of Baldo that Silvia Ziche made for me in Lucca on October 31st 1998!
---
---