Carl Barks' stories and their Italian printings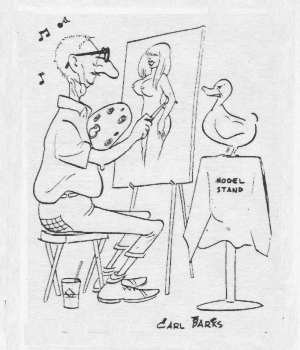 The WWW pages of anonima Fumetti offer an on-line edition of Franco Fossati's index of Carl Barks' Disney stories.
For my own use I developed an updated version of that index in PDF format, inclusive of Barks' non-Disney comic stories. I have added a lot of reprints (some of them were missed by Fossati, most of them came out after his untimely death); for each story I have given the I.N.D.U.C.K.S. code. I furthermore worked out again (with some friends' help) Fossati's comments to some stories. Of course I have added Barks' Disney stories written after Fossati's death.
Beware! This index is fully written in Italian!
The Fondazione Franco Fossati kindly granted me permission to publish this work, free under the conditions of the I.N.D.U.C.K.S. licence.
Of course any suggestion and/or correction is most welcome. Please send an e-mail to:

---
---