The renaissance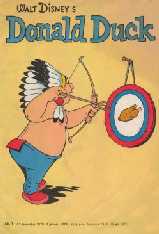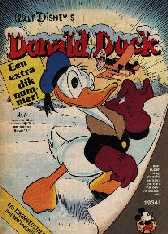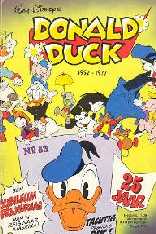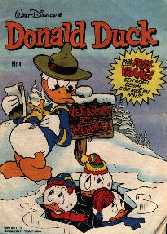 Again, 1973 was an important year in the history of the Weekly. They started (right away in #2) reprinting stories from Carl Barks that were already printed before in the 50s. Furthermore, they went searching for Barks stories that were never published befor in Holland. That's why this can be called a "renaissance": a renewed interest for the "ancient times".
The Weekly was worldwide the best Disney comics magazine. Stories by Barks which were published nowhere else, or only in hard-to-get comics, were reprinted in Holland. In this period, the Weekly has a lot of foreign subscribers: Barks collectors trying to complete their collection.
This Barks revival is mainly due to three men: Cees de Groot, Thom Roep, and Daan Jippes, who were part of the editing staff at that time. They also took care of the appearance of other interesting material, like old newspaper strips by Floyd Gottfredson, and comic versions of Silly Symphonies.
Daan Jippes became the "art director". He drew a lot of covers, and helped other artists making high-quality artwork. Together with Freddy Milton and Ben Verhagen, he made a few 10-page stories with a quality that gets very close to that of Barks in the 40s.
Also the general look of the Weekly changed: in 1975 the logo became a bit "fatter" (making it look a bit more like the American Donald Duck comic of the 50s). Starting in 1975, there were also extra large issues, usually with long Barks stories. The 25 year celebration number in 1977 even had 84 pages.
---
All texts are copyright Harry Fluks. Do not copy without permission.
This website has been built as a hobby. It has no official connections to Disney or the weekly Donald Duck magazine. Drawings are copyright Disney, photographs are copyright of Harry Fluks. Unless noted otherwise.