1968
This year:
Funny things: Gyro's thinking cap (2001-08-30) (List of other years)
Funny things: Second time better? (2004-01-27) (List of other years)

Gyro's thinking cap
The picture below was taken from the Danish Morsø Folkeblad of December 30, 2000. The thinking cap was clearly inspired by the one that Gyro Gearloose used in stories in the 1960s. In the Weekly #47 of 1968, one of these stories is printed.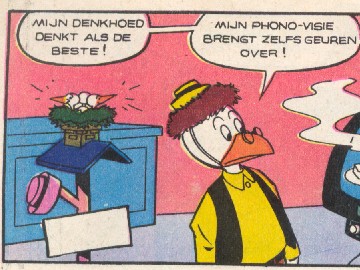 The thinking cap was probably invented by Disney story writer Vic Lockman.
The article was written by Lars Petersen. It is about local politic issues.
The drawing was made by Ole Geerthsen.
They used the Inducks database to find a good example of the thinking cap.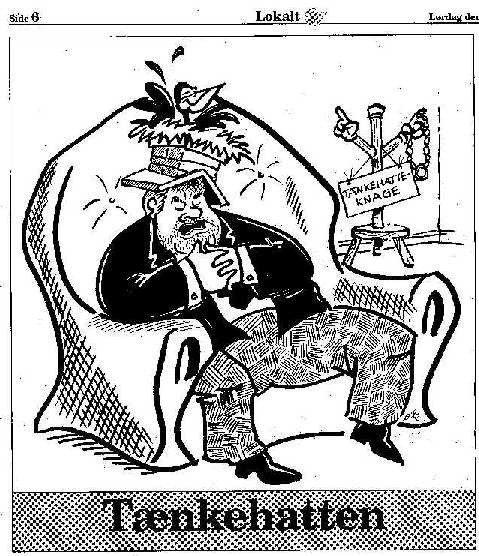 Second time better?
You can argue about taste: sometimes and editor decides to have a story redrawn. The story shown below was good enough for the Dutch, but in Denmark they decided to have it redrawn entirely. The outcome is debatable...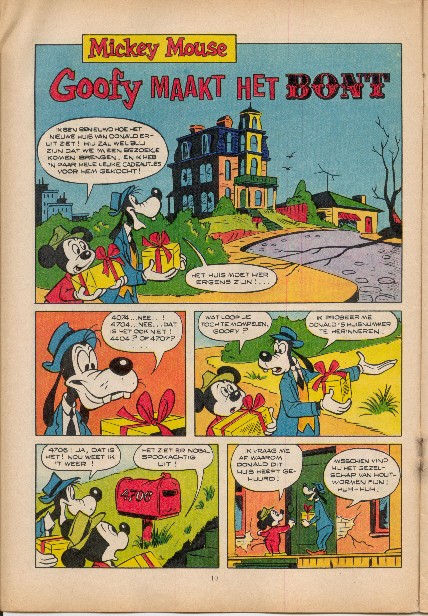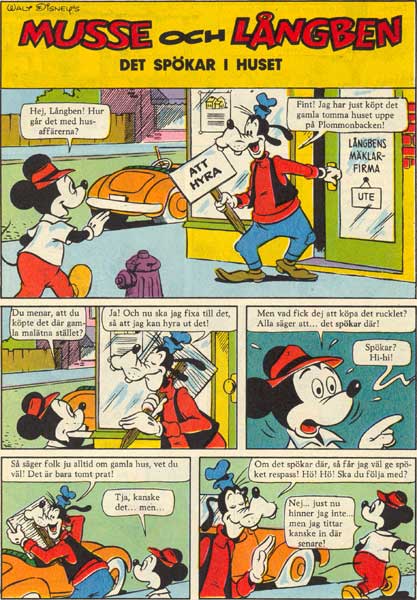 Original drawn by Fred Abranz and Ellis Eringer. Danish version by Niels Rydahl.
---
All texts are copyright Harry Fluks. Do not copy without permission.
This website has been built as a hobby. It has no official connections to Disney or the weekly Donald Duck magazine. Drawings are copyright Disney, photographs are copyright of Harry Fluks. Unless noted otherwise.